Welcome to Fibershot
OFC Testing Redefined (OTDR)
Fibershot's Optical Time Domain Reflectometers (OTDRs) and fault locators are used to certify new fiber installations and locate faults in deployed fiber optic networks. OTDRs and fault locators are available for both multimode and single-mode networks, including FTTx PONs. OTDRs scan fiber optic networks from one end of the fiber, displaying a trace and reporting detected events such as splices, connectors, micro- or macro-bends and fiber end. Fiber length is reported along with location, loss, and reflectance of detected events. Several OTDRs are available with an integrated visual fault locator (VFL), optical light source (OLS), and/or optical power meter (OPM). OTDR results can be saved and uploaded to PC for further analysis and/or archiving.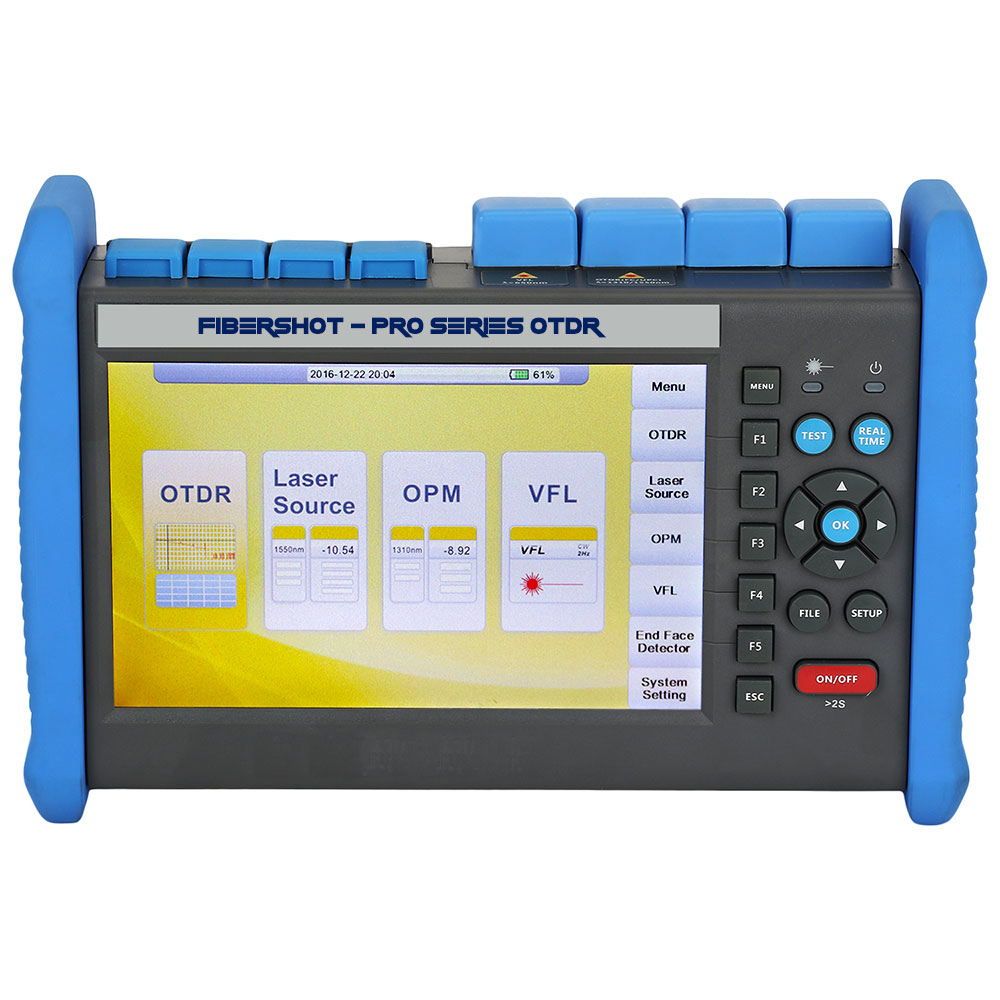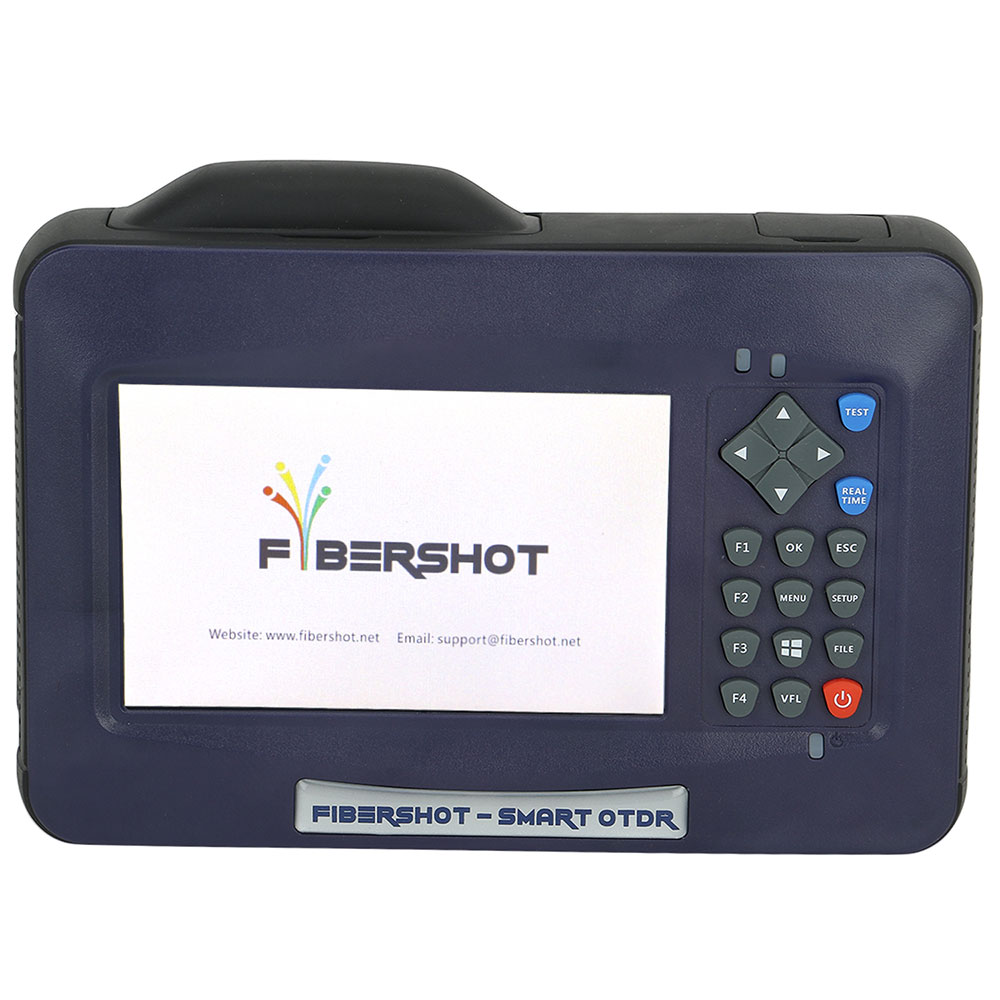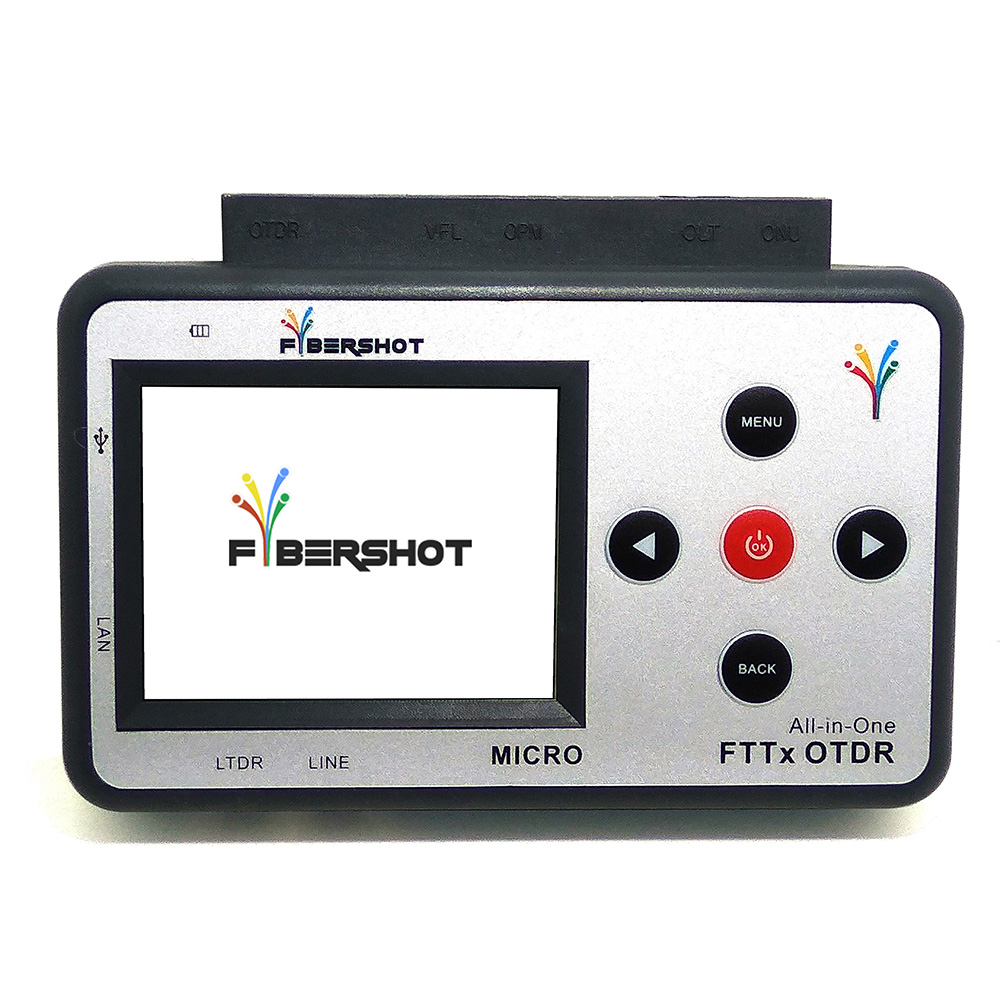 Fibershot OTDRs are designed by keeping needs of industry in mind. These are the first OTDRs to be designed and made in India.
Fibershot Pro series OTDR is an intelligent meter of a new generation for the detection of fiber communications systems. It's economic, and has outstanding performance. Fibershot Pro Series has been designed to make it more smart, compact and multi-purpose.
Fibershot Mini Series OTDR with it's light weight and design is perfect for the outside plant environment and can be easily operated with one hand. It ensures accurate and complete fiber evaluation while the testing requires only one key to start, allowing anyone to proceed error-free testing.
Fibershot Micro-OTDR is used for maintenance & installation of cable-TV/broadband/FTTH/network/device maintenance/engineering acceptance. Also in some other applications including power cables, coaxial cable, CCTV securities monitoring, and camera transmission cables and so on.
Fibershot OFC Test Equipment & Accessories